I want to take some time today to share with you a bit about the life of a writer. It's really not as glamorous as people make it out to be.
It's cluttered.
There are copious amounts of coffee mugs scattered around every available counter-top and crumpled up papers litter almost every corner.
Notebooks crammed with notes pile as high as skyscrapers.
Pens... pens everywhere! The worst part is that most of them have been sucked dry of ink when you find you need them the most!!!
It's STRESSFUL!!!
To help that stress, some delightfully clever person came up with something I like to refer to as:
'The Writers Bible.'
Mine may not be the most recent copy but
it has helped me out SO much.
Not only does it hold names and contact
details of countless literary agents and publishers but also how to contact them.
It also has info about self-publishing (if you would rather go that route..) as well as explaining legal issues and copyright laws.
It helps you to gain a better understanding of the editing process and offers advice on writing in any genre from romance (my personal fav!), fantasy, thrillers... you name it.
It caters for plays / poetry and non-fiction writers too.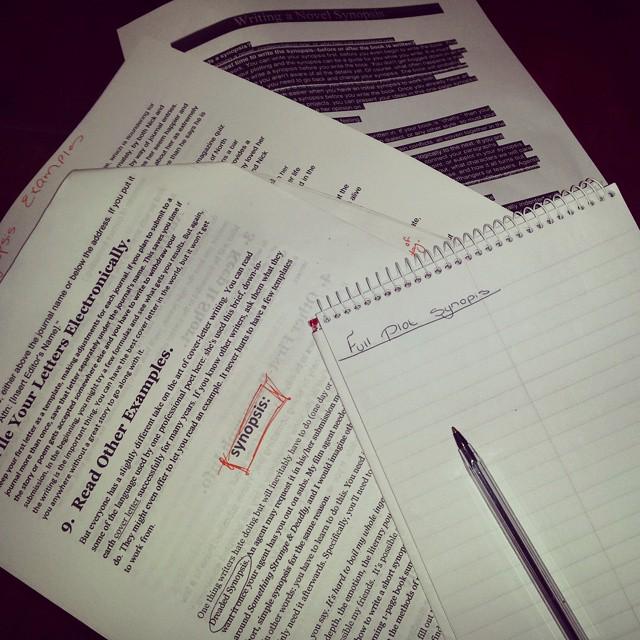 The book also holds advice on writing things like your dreaded synopsis and cover letter which you need to supply when plucking up the courage to send your manuscript to an agent.
This is
why
I call it The Writers Bible.
I treasure my copy with it's broken spine and falling out pages from being read so much.
The year of 2015 brought about the 108th edition of
The Writers' & Artists' Yearbook!!!!
Ending on a quote Terry Pratchett said about this book, who finally met Death yesterday:
"Much, much better than luck."