Good God.
On Wednesday the 13th May I had my first meeting with a florist.
Flowers... how expensive can they be, right? Well, it turns out... VERY.
Very as in over 3 x the cost of the actual venue we had in mind!!!! For a bunch of plants that are just going to wilt and die after a couple of hours anyway! What the HELL?!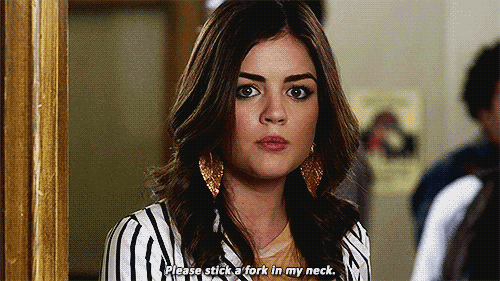 Thank God I've planned to get hitched in a forest - hopefully nature can just sort itself out and be pretty.
Here's my top tip this entry:
Figure out if your desired flowers and plants are in season during the month you plan to get married.
I jumped at the chance to set a date, making it for late February next year... but now my dream of an enchanted forest theme covered in moss is pretty unrealistic because in South Africa, February is one of our driest months.
Moss likes moisture... so my little dreamy vision may always be just that... a dreamy vision.
Talk about crushing your dreams.
I've started looking at little wedding favors and gifts for my mother-in-law and bridesmaids - I actually had a little something made for my Fiance's mother already.
It was a combination of her wedding present and birthday present as her birthday is the day after mine:
I put the disk onto a silver chain and added on a silver fairy because she loves fairies. It made her cry which made me want to cry. Tears of happiness are truly so beautiful.
On Sunday the 17th May (our anniversary), Sam and I found our wedding venue - deposit paid and everything. It is so beautiful it made me cry (again... bloody tears).... like literally tear up and get all emotional like I never have before.
It was seeing the venue, seeing where I'd walk linked through my dads arm, that it all became really real to me.
The wonderful thing about the venue is that everything is included! Chairs, tables, reception room, ceremony area, accommodation for the bride and groom. The owner is a photographer and gave us an exceptionally good quote to do the photographs. They also cater with drool worthy menu's. Granted their catering is very expensive (we have to cut our guest list quite a lot which is really sad but necessary... I mean at first our guest list was sitting on 160 people and that's almost R 40,000.00 (roughly

₤ 2,200.00) just for food. Which I'm not sure about for people earning pounds, but for us South African's that is astronomically expensive!
On Friday the 22nd May, I went to a trial for my bridal makeup.
I've decided I want something different... something that makes people go,'wow!'
I really don't want to be just like every other bride...
I'm quirky and artsy and a bit weird... so I want to portray that in every possible way.
So here's my bridal makeup:
My dad thinks I look like an alien. He's not a fan of the sparkly stick-on bits but that was to be expected. He's a traditionalist...... but I'm not.
When the world zigs I am going to zag!
The latest happening was this past Sunday the 24th May when we finally got to throw our engagement party. Things kept coming up and we had to keep postponing it. Either Sam having to fly out of the country for 10 days to Malawi or family members not being able to make it - we finally thought, 'screw it,' and threw it anyway.
We made these cute Save the Date cards with our thumbprints meshed together to create a heart. We bought a pair of funky scissors to create the squiggly cut effect, punched holes into the photo-paper and strung some raffia through the hole:
I think they came out pretty great!! It's personal and quirky, just like I wanted.
Proper invites will be handed out later once we've designed them but for now I thought this was quite a cute idea just to give to people who attended the engagement party.
The party was amazing - it was so special to be able to celebrate our love with our friends and family.
It was also the nerve-wrecking day that our parents met for the first time! It seemed to all go down well - though I was rushing around trying to divide my time between so many people that I hardly had time to see how they were really getting on.
Guitars were strummed, stories were told, shooters were had and a professional photographer captured the entire day.
My brother jamming on an acoustic
My dad - proud..... I hope!
Jenson - happy little nephew of mine
Having some Auntie / Nephew time
It's like everything is finally coming together.
The venue's booked, the makeup artist is booked, the photographer is booked... ahhhh... so much stress has been lifted from my shoulders! We even have a caterer friend that would love to cater the wedding. We still need to go and chat with her and see what her ideas are but I must say that even that will be a huge help and bring down the costs immensely. I find it incredible how when you really need something, you find it. Sometimes the world just offers you what you really need.
Sam is getting involved now too finally which is great. It's not cool to be left to do it all by yourself.
I have a wonderful selection of bridesmaids that are so happy and ready to help though:
- and trust me, you need that! I have a ginormous amount of bridesmaids actually... I couldn't choose, so I decided not to.
I have eight women that have really been there for me throughout different times and areas in my life and I can't place one in front of the other. So now I have six fantastic, hilarious bridesmaids and two wonderful maid of honors and each and every one of those ladies is in the bridal party for a reason.
It's going to be much more expensive with so many of them - like dresses! That's EIGHT dresses I need to purchase... ouch. But I'll figure it out.
The more the merrier anyway - we've started planning and brain storming and sharing ideas with one another. It's great!
Trying to do it all yourself is so crazy. You forget to eat, you loose track of the time, get hopelessly drunk to calm your shot nerves, you end up in a ball on the floor in tears... your emotions just go hay-wire.
I've cried twice now excluding the tears of happiness.... it really is so stressful but fun at the same time.
I never ever thought marriage would happen for me. It didn't seem to be in the cards. Out of all of my extremely long relationships, it never happened and to be honest it made me lose hope. I started wondering if I even wanted marriage. I started getting scared of it... started getting scared of commitment and children and the whole shebang.
Then Sam came along....
I can't begin to tell you how good it feels to not be this woman anymore:
(Although I still do have my cat.... but luckily she loves Sam just as much as I do...)
Now I'm off on a road-trip with my mother and one of my six bridesmaids to the big city to try on some designer wedding dresses! I couldn't be more excited.
I did have a dress appointment somewhere a bit close to home last week and to be honest, I fell pretty in love with a dress - but I don't want to rush finding the perfect gown.
I'll update you all again soon.